Faculty and Content Developer Profile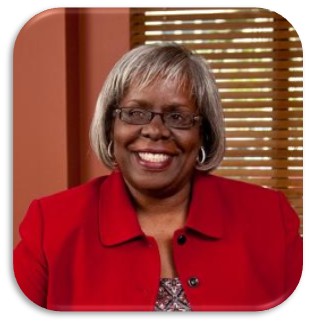 Dr. Carmela Nanton
B.A. Biological Sciences
M.Sc. Counseling Psychology
M.Sc. Human Resources Development
Ed. D. Organization & Leadership
Leadership
Global & International Relations
Professional Education
Expertise
Leadership
Multicultural Issues
Adult Education
Strategic Management
Innovation & Change
Critical Thinking
Ethics & Leadership
Organizational Development
Needs Assessment Performance Analysis
Dr. Carmela R. Nanton is an educator, author, international speaker, workshop leader, and scholar. She is passionate about adult education, multicultural issues, community-building, and global management and leadership.
Dr. Nanton's experience is in the fields of Higher Education, Healthcare, Training and Staff Development, Education Services, Program and Curriculum Design, Performance Improvement, Accreditation and Assessment, and Cross-cultural communication.
Dr. Nanton earned her Bachelor's degree in Biological Sciences from C.U.N.Y., a Master's degree in Human Resource Development and one in Counseling Psychology from Palm Beach Atlantic University, and a Doctorate Degree in Organization & Leadership with a specialty in Adult Education from Columbia University.
Dr. Nanton is on the editorial review board of Adult Learning Journal and has most recently co-edited Women's Support Systems: Networking Learning and Surviving, published by Jossey-Bass, San Francisco. She has authored and or presented papers for various national conferences. Her research interests include gender and leadership, educational decision making, international & cross-cultural competence and spirituality and adult education. Dr. Nanton is also on the board of the Drucker Society of South Florida and is a member of Biltmore Who's Who.
Dr. Nanton is innovative, technologically savvy, and a person known for quality and excellence. She has founded and launched programs in the community, healthcare, music and drama, and has produced a radio program with Pan American Broadcasting. She has received numerous teaching and professional awards as well as community, national and international awards in recognition of her work.
Dr. Nanton is an ordained Baptist minister and involved in Christian Education, pastoral and career counseling. She has taught travel courses to China and the Czech Republic and taught internationally in Nairobi, Kenya. She has also traveled on missions to the Caribbean and India.
Dr. Nanton resides in Palm Beach County, Florida, with her family, where she teaches for Palm Beach Atlantic University's undergraduate and graduate leadership programs.