Serenity Projects, Inc. is continuously seeking team members who can join a corporate family that is dedicated to Excellence …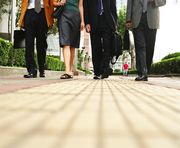 Please include a cover letter and a detailed chronological resume. See the details for each job for any additional documentation needed. Please specific in your cover letter of how you can add to Serenity's motto of Excellence.
Our interviewing process involves very detailed and rigorous testing so that we can continue to offer high quality solutions to our customers.
Employees and Consultants enjoy the opportunity of professional development in a diversified manner.