Faculty and Content Developer Profile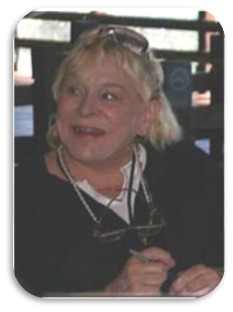 Dr. Joy Lee-Story
B.Sc. Business
M.B.A. Business Administration
Ed. D. Education
Executive Professional
Entrepreneurship
Professional Education
Expertise
General Business
Ethics
Entrepreneurship
Management
Leadership
Organizational Change
Workforce Development
HR Management
Organizational Behavior
Dr. Joy H. Lee-Story is an executive business professional. She is passionate about management, leadership, and effective organizational process. She is a problem-solver and business-minded contributor with extensive executive experience.
Dr. Lee-Story's executive business experience includes serving as division manager (international meetings and exhibitions management). Dr. Lee-Story also served as a corporate officer of Smith, Bucklin & Associates, which is the largest, multiple-trade association management firm extant. Her responsibilities with the firm entailed a wide variety of focus areas including budget management, human resource management and operations management. Dr. Lee-Story's experience includes working with multi-million dollar budgets and profit margins. She has also worked to build business while managing tremendous staff growth from several employees to several dozen employees.
Dr. Lee-Story is an exceptional communicator with skills suited to effectively deal at all levels including faculty and speakers, attorneys, entertainers, public officials, the public and the press.
After moving to Florida in late 1990s, Dr. Lee-Story earned her Bachelor's degree in Business from Barry University's adult student program and her Master's degree in Business Administration from Nova Southeastern University. She went on to earn her Doctorate degree from Florida Atlantic University.
Dr. Lee-Story is not only a life-long learner, but an inspiring educator dedicated to share her expertise with students. Dr. Lee-Story teaches for several public and private colleges and universities, in both on-campus and online platforms. In addition to the richness of the tremendous work experience Dr. Lee-Story brings to teaching, she is also a strong course designer and serves in this capacity with the prestigious institutions in which she teaches. She brings great capacity and skill to course design, including a keen ability to create a bridge between theoretical concepts and real-world organizational experiences. As an adult learner herself, Dr. Lee-Story feels a special affinity to, and understanding of, the adult learner community.
Dr. Lee-Story resides in Port St. Lucie, Florida, where she serves on the board of the Drucker Society of South Florida and contributes to the quality operations and output of the Society's activities and contribution.