Faculty and Content Developer Profile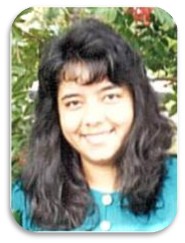 Dr. Nina Nicholas
B.Sc. Liberal Arts
M.Sc. Clinical Counseling
Ph.D. Family Psychology
Clinical Psychotherapy
Professional Education
Mediation
Counseling
Expertise
Counseling Methods
Child Development
Adult Development
Crisis Intervention
Stress Management
Balancing Work & Life
Conflict Resolution
Personality Theories
Effective Communication
Family Issues
Effective Parenting
Dr. Nina Nicholas is a clinical psychotherapy professional. She is passionate about teaching and learning, mediation, and counseling.
Dr. Nicholas has served as a Clinical Psychotherapist in a myriad of organizations including hospitals, churches, and private settings. She is an energetic and knowledgeable professional that excels in her field and invests her knowledge into students through teaching part-time with the Online program of Palm Beach Atlantic University's MacArthur School of Leadership.
Dr. Nicholas earned her Master's degree in Clinical Counseling and her Doctoral degree in Family Psychology. She is a Clinical Hypnotherapist who received her post-graduate training in hypnotherapy from internationally-known professionals in the field of hypnotherapy and Neuro-Linguistic Programming.
Dr. Nicholas is licensed by the State of Florida in Mental Health Counseling. She is also a trained family mediator and is certified in Homeland Security. Dr. Nicholas has been in private practice since March 2003 and holds memberships in several professional and field-related affiliate organizations including: American Psychological Association; American Psychotherapy Association; and American College of Forensic Examiners.
Dr. Nicholas resides in Jupiter, Florida, with her family, where she serves on the Board of the Drucker Society of South Florida.