Faculty and Content Developer Profile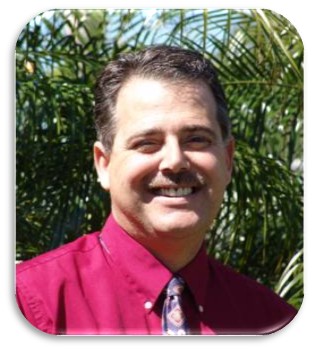 Dr. William Nicholas
B.Sc. Organizational Management
M.Sc. Counseling Psychology
Ph.D. Organizational Psychology
Organizational Psychology
Professional Education
Lifelong Learning
Counseling
Expertise
Personal Success
Crisis Management
Stress Management
Conflict Management
Leadership in Organizations
Personality Inventory: Understanding Yourself
Understanding Others
Mission Statements
Dr. William D. Nicholas is a professional Guidance Director and Counselor. He is passionate about learning, organizational psychology, and counseling.
Dr. Nicholas earned a Master's Degree in Counseling Psychology and a Ph. D. in Organizational Psychology. He is a National Board Certified Teacher in Guidance and Counseling for ages three through adulthood. He currently serves as the Guidance Director and School Counselor for Broward County Public Schools, a passion he has pursued since 1996. He is also an adjunct professor for Palm Beach Atlantic University where he has served for over one decade. Dr. Nicholas thoroughly enjoys working with students of all ages and loves to tell everyone that his students have ranged in age from three to seventy-three.
Dr. Nicholas also does extensive work in organizational development and professional coaching and was instrumental in rewriting the mission statement for Norcrest Elementary. He has developed and facilitated workshops and learning communities for Master's level Counselors and other professionals in addition to creating strategic alliances between local businesses and other organizations. Dr. Nicholas has also delivered numerous presentations to parents on a wide range of relevant topics including effective communication, appropriate discipline, developing a family mission statement, and others.
As a Certified True Colors Facilitator, Dr. Nicholas has helped organizations and individuals become more effective and productive. He truly loves to see his clients learn and grow and takes pride in developing life-long learners. Dr. Nicholas is also a Certified Professional Crisis Management Practitioner.
Dr. Nicholas resides in Jupiter, Florida, with his family, where he serves on the Board of the Drucker Society of South Florida. He looks forward to creating significant and impacting links between effective management and ethical leadership and community/area High Schools.